Feed Me Billy CD-ROM
Regular price
$24.95
$0.00
Unit price
per
The Feed Me Billy disc is back as a Greatest Hit disc! PC-005
This PS1 - styled low poly reverse horror game developed by Puppet Combo is sure to be a hit with fans of serial killer simulators and slasher games.

There's a hole in your closet and it's hungry for FLESH, you MUST feed it... Puppet Combo's reverse horror PS1 styled murder simulator has you play as Billy, a happy-go-lucky guy with a dark secret. Like the VHS horrors of the 1980's such as The Pit, you can expect a lot of blood, gore, and scares as you attempt to satiate the horrible flesh-eating hole in your closet. It's your job to stalk your prey and bring home the kill, using all the tools at your disposal. No one is safe, not even the campers, drivers, or trailer park residents. Choose your preferred image format - VHS, black & white, 16mm, or PSX - and be careful, because someone is always watching.
Extra features on the disc, including the soundtrack

Brand new and shrink wrapped

Mac version is included on the disc





"IT'S FEEDING TIME!"
Stalk your prey and bring home the kill with all the tools at your disposal.
Campers, drivers, trailer park residents... no one is safe!
Become learned in the way of your father's vision.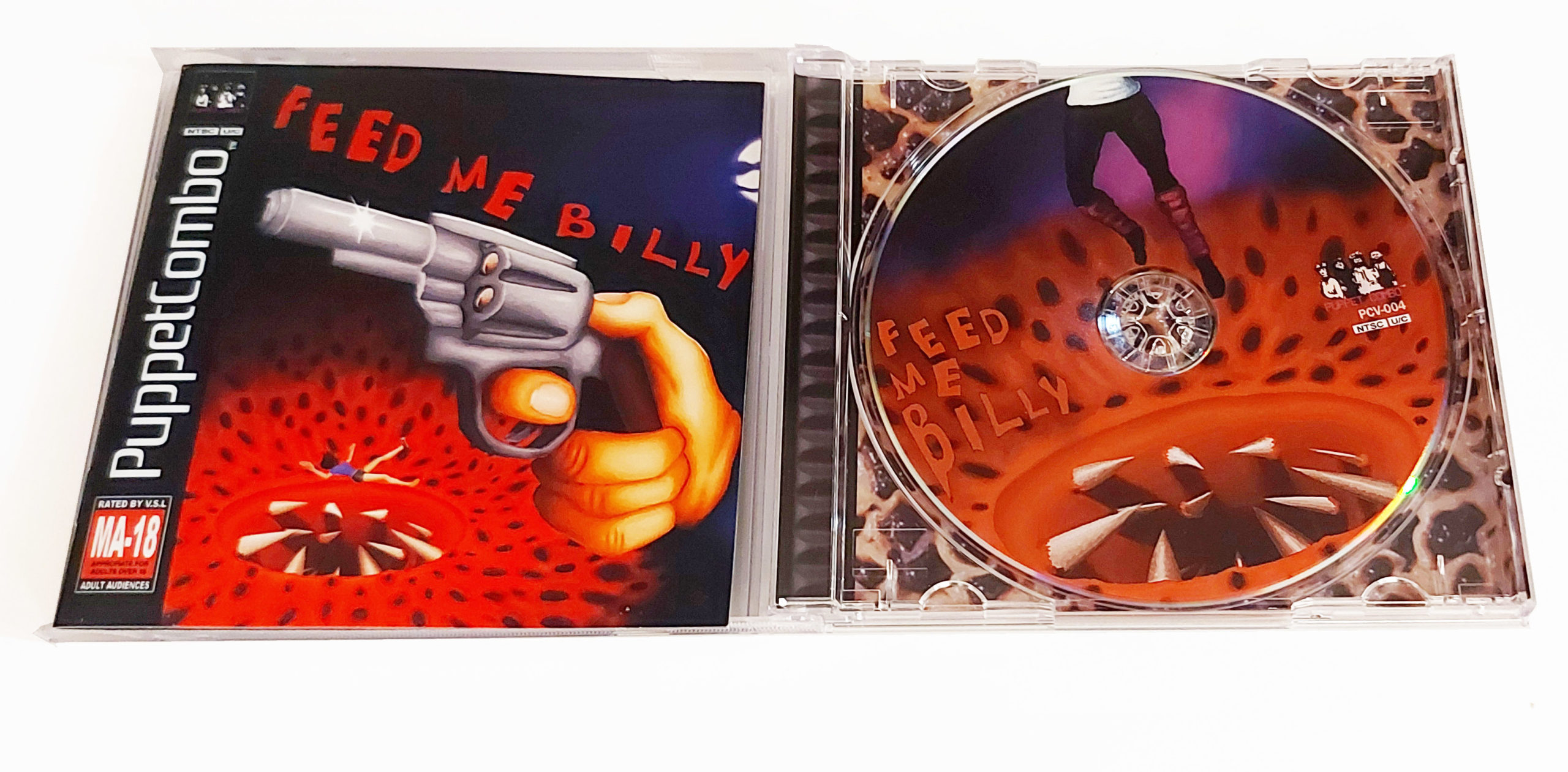 ---