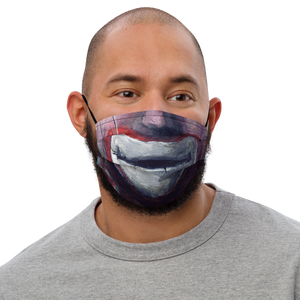 'Neokalus Burr' Premium face mask
Regular price
$17.95
$0.00
Unit price
per
The retro survival horror classic
Babysitter Bloodbath
by Puppet Combo has been terrifying horror fans for years! Neokalus Burr has escaped the bowels of the Monroe State Mental Hospital, and now this slasher ripped straight from the classic VHS horrors of the past is coming to YOUR home,
can you survive?!
Perfect for the Halloween season, this retro PS1 styled third-person classic is enough to make any 1980's horror movie loving fan feel (unsafe) at home.
You can run, but you can't hide... not even behind these frightening face mask from your favorite VHS slasher horror developer, Puppet Combo. These highly horrifying face masks are lightweight at 2.5oz and are made with washable and reusable polyester microfiber material, along with a pocket for your filters and an adjustable nose wire to fit any face.
---